About us
Company profile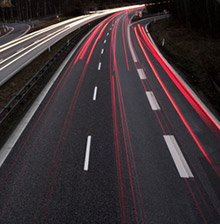 The company CARGO MORAVA, Ltd. has operated on the market since 2001; it concentrates on the provision of services in international and national freight transport.
The company in its existence has gone through a transformation up to the current form, which represents highly qualified and experienced professionals with long-term experience in the international freight forwarding. Thanks to our experience, we can ensure our customers the top transport services. Our slogan "responsible forwarding" expresses the attitude to our work, through which we strive to bring our clients "something extra" compared to conventional modes of provision of services in our field.
Our visions
Plans, objectives and tasks
To rank among the biggest companies in the field of road transport in the region.
By the end of 2015, to dispose of 1000 tilt semi-trailers through the Silesian Transport Consortium.
The intention of the certification of GMP + B 4.1 for road transport of feed and agricultural commodities.
Long-term support for a particular selected charitable project based on partnership.
Our history
Important milestones
2012
The hiring of highly skilled new members. The extension of the service portfolio by the piece goods transport and the transport of bulk materials. ISO certification.
2011
The founding of the Silesian Transport Consortium, the Group of major transport companies.
2002
The commence of providing customs services and tariff guarantees for imports by rail. Cooperation with the customs declaration of Czech Railways.
2001
The founding of the company. The start of providing transport services for key clients: Minolta Poland, KonicaMinolta Poland and KonicaMinolta Photo Imaging, Poland (now a division of SONY Corporation).